ISM which is a known name among many stock market aspirants, was initially started in the year 2016. With over 500+ graduated students, 15+ knowledgeable mentors and 25+ stock market courses for professionals as well as beginners ISM proudly stands among the top stock market Institutes in Delhi.
Here, at the Institute of Stock Market, our sole focus is on providing our students with the best of knowledge. We believe that great mentorship coupled with a desire to learn is what incites in itself, a trade for life. Earning money is good, but what's equally important is the constant desire to keep it growing. And that is exactly what we aim at.
Our AIM

"Provide in-depth knowledge of Financial Markets and make Stock Market Trading students' second stream of income"
"The best investment you can make is an investment in yourself. the more you learn, the more you earn.." -Warren Buffet
About the Faculty
Here at ISM, all the Share Market Courses are designed, taught and overseen by the ISM mentors. The faculty is all time accessible, and class sizes are on average below 10. This allows for a closer relationship with the Faculty who are also available beyond institute hours through official apps like Whatsapp and telegram groups. The mentors strive hard to make a point of connecting with their batch students to create a fulfilling academy experience.
ISM is Known for national leadership in stock market education, and the faculty is composed of curious and passionate individuals. Each faculty holds at least 10 years of Trading and Training experience and still continue their own research while contributing at ISM. Coming from Different States and culture, bringing with them a diverse wealth of trading strategies and theory knowledge.

Want to know more about the faculty? view ISM's Mentor and Investors page.
With over 500+ Official Student organisation including Extracurricular, co-curricular and Job opportunities in addition to academics. ISM Training and Trading students are active around and beyond the premise. Whether trading in the Internship program, volunteering through ISM TraderGive, or reading and taking notes in The ISM Library, our Traders are constantly learning.
When it comes to the understanding of trading and investments, the "www." is the fastest way to make your way out of the knowledge base. But if you are more of a reader and want a more detailed view or analysis of trading and investments, and a historical view as well, then there are several stock market books available on stock trading and investing that make up for great reading.
To enlighten your path to investing, ISM initiates a membership to those all the trading books which we believe can help you along your way to reaching your financial freedom.
ISM Admin Team assists students in finding decent or PG facility around the institute without intervention or any property dealer or brokerage.
Our existing tie-ups with multiple Hotels or PG's makes stay in Delhi convenient and Discounted for students.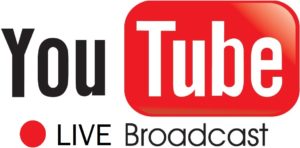 LIVE Podcasts - For traders/ Students
Podcasts hosted by Institute Mentors chatting with Full-time equity trader, Part-Time Traders - in Stocks, Futures, options, forex and crypto markets, Trading groups and Experienced Investors.
SUBSCRIBE TO OUR NEWSLETTER
"Rule No. 1: Never lose money.
Rule No. 2: Never forget rule No.1"
                        - Warren Buffet